about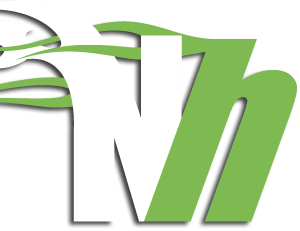 NiTROhype was launched formally in 2009, but a quick glance through my doodle-covered old school notes reveals that it has been steadily under construction for decades. A few years ago, a simple conversation between a husband and wife sparked a question.
"What would you do if money was no issue and you could literally spend your days doing any job you wanted?" asked my bride and now business manager Christi.
Quickly, and without really thinking, I responded "open my own graphic design firm."
While careers and aspirations would steer our family in many directions, the utility of the internet to start a new business and market it globally finally convinced me that the time was right. That, plus the steadily increasing requests from family and friends for free logos 😉
At any rate, numerous job responsibilities and business ventures, coupled with my inherent cheapness and unwillingness to pay others to do stuff provided all the experience I needed to start my own firm.
While I might not have the typical graphic designer's pedigree, I DID go to college for nine (count 'em NINE) years and I have literally spent much of my life watching and working team sports events and reading sports and auto magazines. I also spent many a childhood night building model cars and helping my dad wrench on various street machines and sport trucks. The experience left me with a sometimes insufferable eye for design (yeah, if I really don't care about two teams playing each other, I root for the one with the best uniforms).
Bottom line is that I will do anything I can to make sure your project is awesome, in budget, and on time. You can count on it!

Toby Brooks
-Native of Golconda, Illinois
-BS, Athletic Training, Southern Illinois University Carbondale
-MS & PhD, Teaching & Teacher Education/Physical Education, University of Arizona
-Athletic trainer with U of A Wildcat women's gymnastics, football, and baseball programs
-Experience as certified athletic trainer and/or strength coach with numerous professional, collegiate, and high school athletics programs, including the Oakland Raiders, USA Baseball, Florida Firecats AF2 football, Southern Illinois Miners, University of Texas at El Paso football, and Liberty University football
-Serves as Assistant Professor of Athletic Training at Texas Tech University Health Sciences Center
-Active in his church, Southcrest Baptist in Lubbock and enjoys drawing, playing the drums, and spending time with his wife Christi, daughter Brynnan (7), and son Taye (4)
*****

Christi Brooks
-Native of Galatia, IL
-High School Valedictorian at Galatia High School
-Attended Southeast Missouri State University on academic scholarship where she completed her B.S. in Education
-Later attended the University of Texas at El Paso, where she earned an M.A. in Educational Psychology and worked as a school counselor in the El Paso area
-After returning to southern Illinois with her family in 2006, Brooks helped establish Born Athletic, a sports performance center in Marion, where she assisted with marketing and handled the day to day operations of the business
-She is a stay-at-home mom and is active in her church, Southcrest Baptist Church
-Enjoys cooking, gardening, reading, and spending time with her husband Toby, daughter Brynnan (7), and son Taye (4)